Rob Ellerman Jr. has a natural aptitude for business and management, however, much of his ability was honed from a young age through exposure to the challenging world of small business development. This experience has helped mold him into the successful entrepreneur he is today.
Growing up, Rob would often call in sick at school to attend his stepfather's business meetings doing sales and marketing for small manufacturers in the mid west. He took a keen interest in the inner workings of commerce,  engineering and industry observing the intricacies of business from a front-row seat. A road warrior from a young age, this early exposure to the ups and downs of business and his passion for innovation helped shape his unique skillset and entrepreneurial spirit.
It is clear that exposure to problem solving in business and management has tailored Rob's strengths, and his formative experiences have played a significant role in his development as a successful entrepreneur.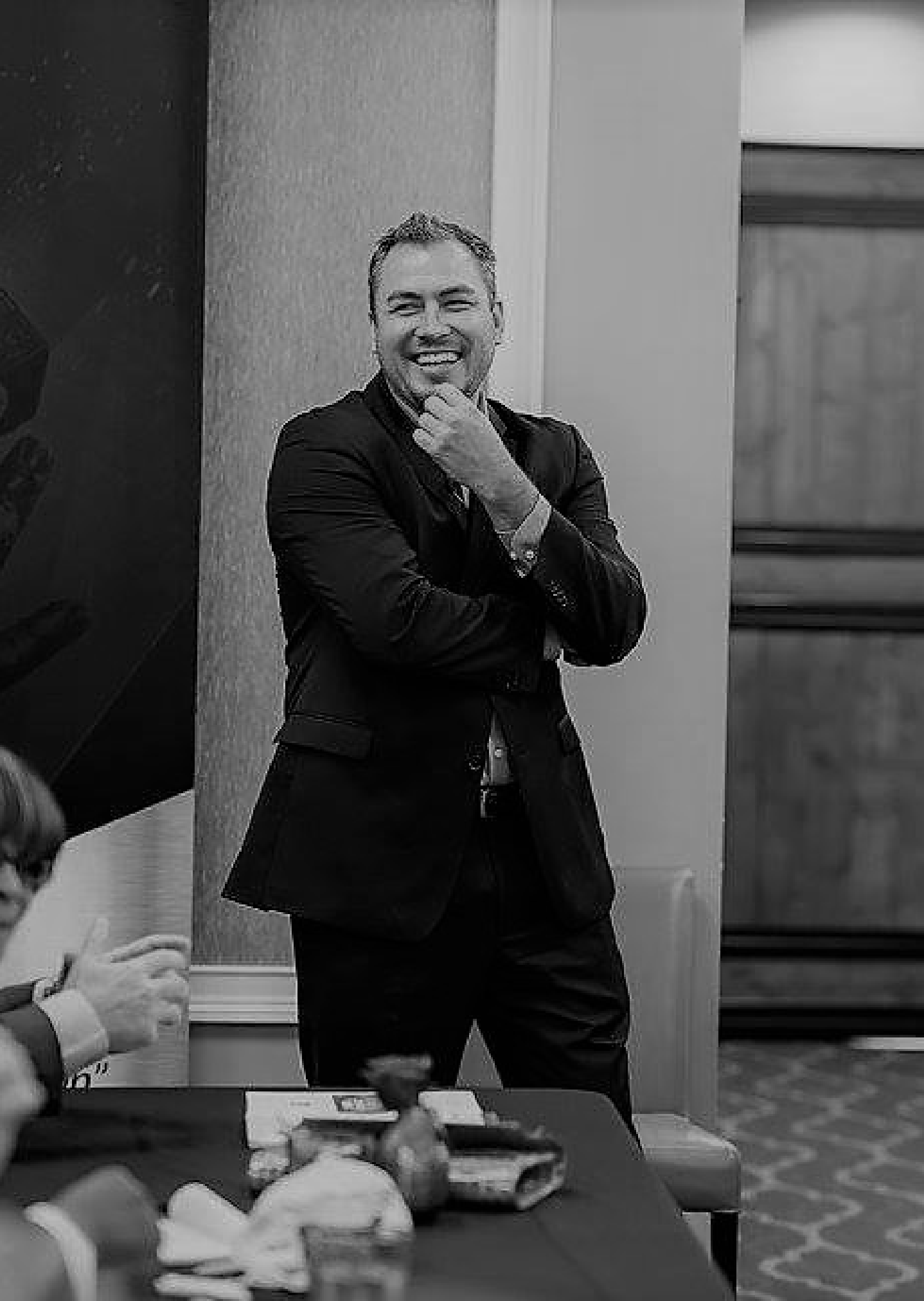 After high school Rob attended Eastern Michigan University on an athletic scholarship for Track and Field.  When he wasn't running and jumping his way to help deliver his team multiple conference titles or working on his concentrations in Philosophy and Political Science he was employing his friends and team mates.  Rob learned very quickly how to bypass the typical minimum wage fuel his peers were running on.  As a neuro-divergent autodidact exploring the idea of pursuing a law degree, he quickly learned that his skill sets and interests were much broader than his prelaw studies could provide.  The larger his contracts and responsibilities grew the more this reality materialized.  Until ultimately in his fourth year of University education he decided to pursue his business interests full time as means to satisfy his competitive spirt and commitment to mastery of a myriad of disciplines. 
Rob is driven by a culture of achievement. He has charted a clear course for his future, with a strong foundation of accomplishments. While he keeps an eye on the future, he also values living in the present moment and believes that success can only be achieved through hard work and determination.
For Rob, upholding truth and virtue in today's rapidly changing and digital landscape is of utmost importance. He understands the need for disruptive change and adaptability in order to create meaningful progress. Rob is a true visionary, inspiring others to embrace new ideas and strive for excellence.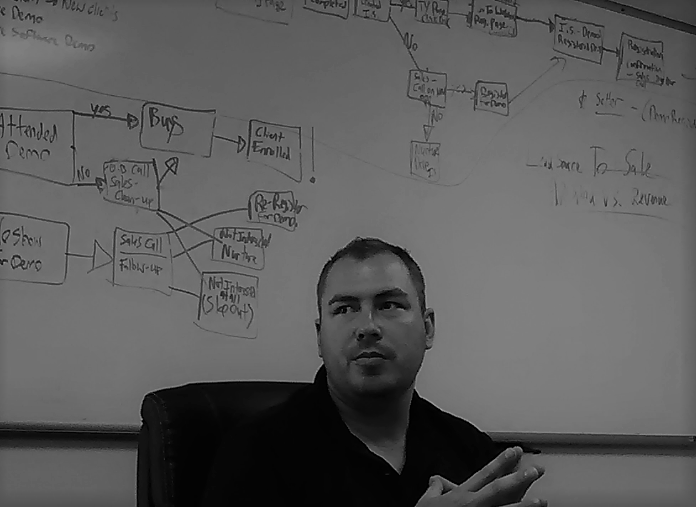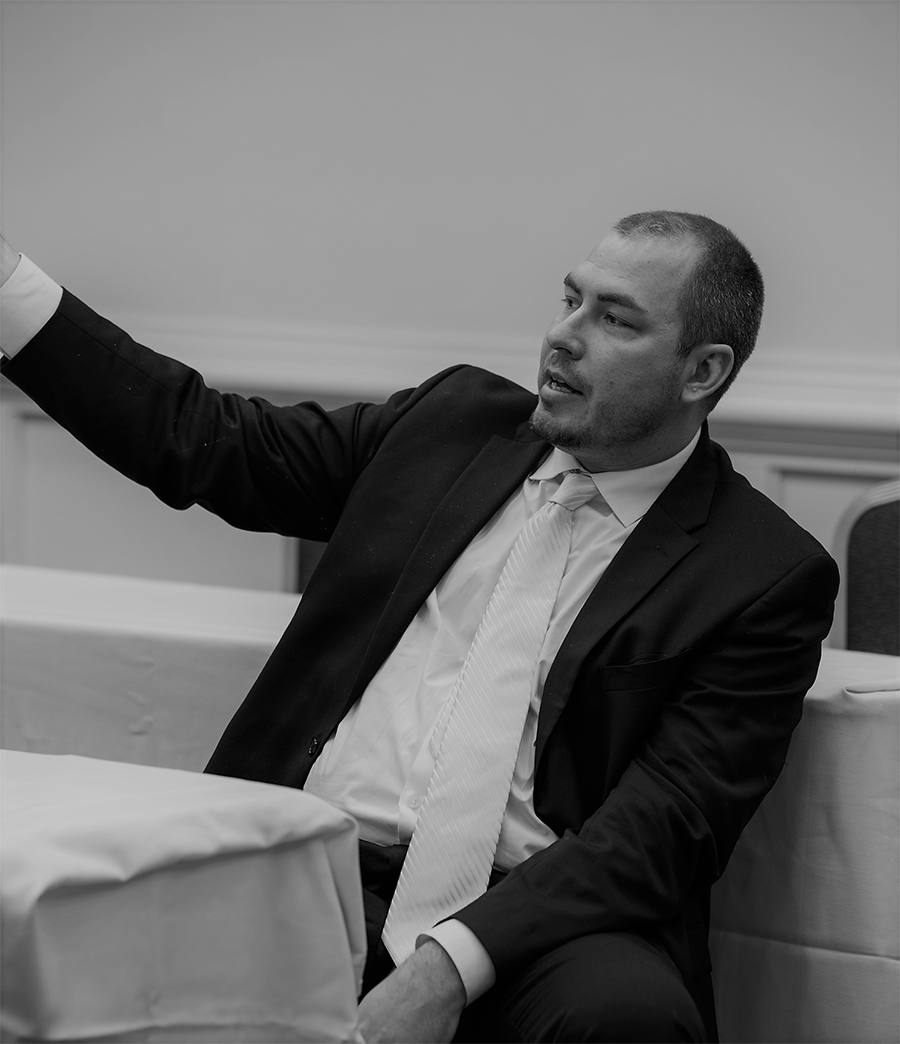 Robert Ellerman Jr., a seasoned entrepreneur and CEO of Tize. He also sits on the boards of SAS Financial, Medfiniti Inc., and OCCAM Alliance.
With his expertise in marketing, technology, and fintech solutions, Rob has become a well-respected thought leader in the industry. His experience in managing a diverse portfolio of assets and addressing the challenges of small business development has contributed to this recognition.
Rob is known for his knowledge in consumer and business credit and the rehabilitation of struggling businesses. This led to the creation of Disputesuite in 2006 and the establishment of Tize as a prominent software-as-a-service (SaaS) enterprise that provides marketing and business development solutions.
Tize, under Rob's leadership, offers a turn-key Done-For-You technology platform to businesses of all sizes, with a focus on maximizing ROI through efficient sales processes and workflows.
As a proponent of Agile methodologies, Rob has demonstrated his skills as a strong organizational leader, and has been sought after for his expertise in business analysis, strategic account acquisition, and identifying growth opportunities.
With a deep understanding of the philosophy and psychology behind strategic business operations, project management, and execution, Rob has become a trusted advisor to venture capitalists and startups alike. He has earned a reputation for his knowledge, experience, and ability to provide insightful guidance.
Rob Ellerman Jr. is a visionary and a master of innovation who provides tailored solutions for businesses that aim to make a lasting impact. He values human relationships and understands that building trust is crucial in the development and success of his company, Tize.
Rob is a critical thinker with a gift for solving complex problems and identifying opportunities. He has an exceptional ability to understand the intricacies of business and commerce and possesses a keen sense for staying ahead of the curve. He tests all possible solutions before making recommendations and is not afraid to take risks and explore new initiatives.
With years of proven leadership skills and experience, Rob's focus and unwavering commitment to his strategy make him an effective leader and a trusted advisor to entrepreneurs and venture capitalists alike. He truly embodies the philosophy that one's level of focus determines the reality they have chosen to live in.